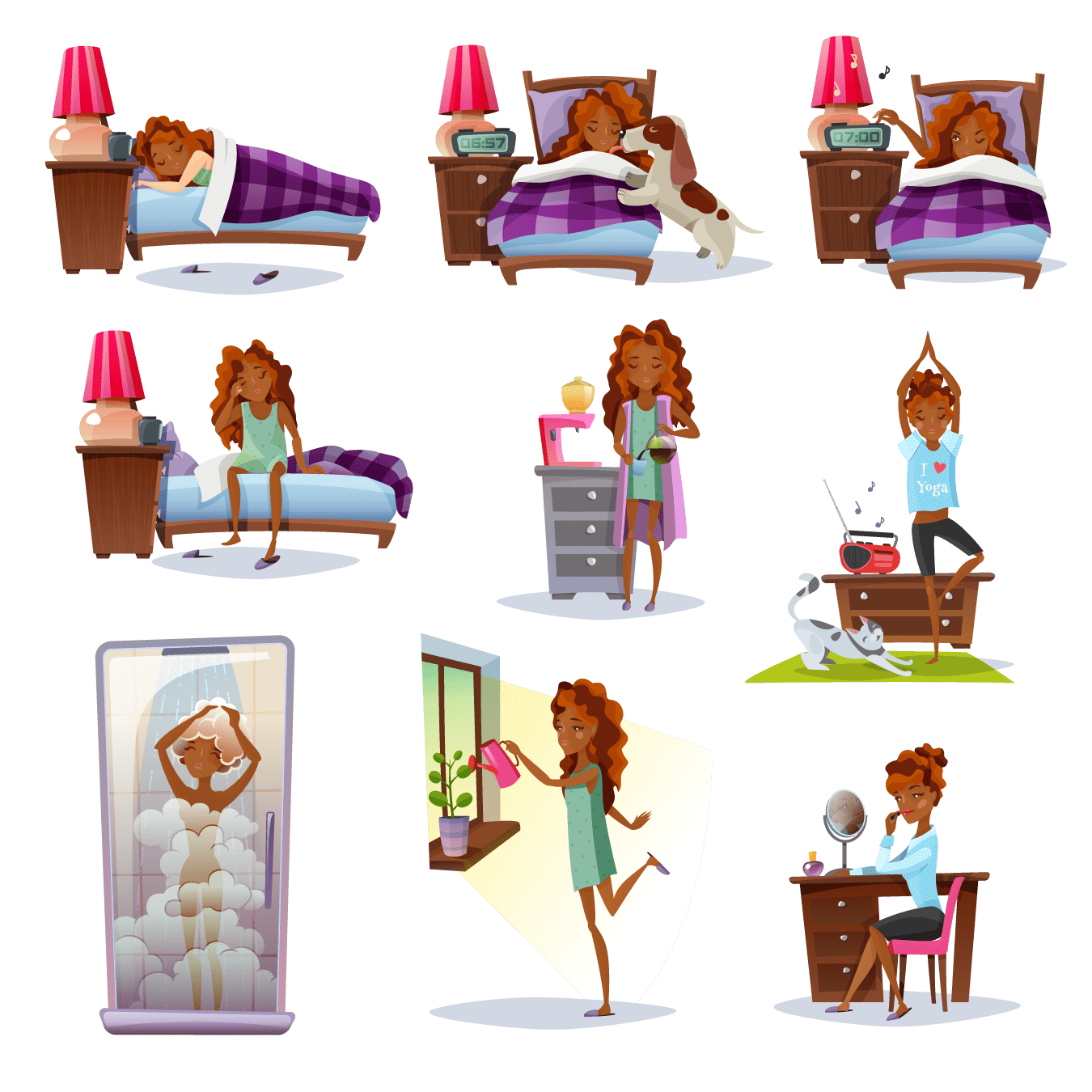 Anchor Your Day: Powerful Tips for Creating Your Own Morning and Bedtime Rituals
Why is it that we have twenty-four hours a day, yet many (likely, even most) of us feel out of control for much of the day? How can we make each of our days become more like OUR OWN? I believe that there is power in anchoring your day. Anchoring your day means committing to both morning and bedtime rituals that start and end your day in your own special way. I use the word "ritual" instead of routine, because I believe we must all learn to treat our morning and bedtime routines like the sacred and powerful rituals they are. We must make time for, embrace, grow, and protect these rituals. Anchoring your day in this way is a vital step you can take every single day to empower your own HAPPIest life!
Morning Ritual
When formulating your morning ritual, ask yourself, "What things help me start off the day in the right mood and 'on the right foot'?" The exact right mood and right foot are unique to each individual, and the morning ritual that gets you there will be too. However, I believe there are a few core principles that everyone should incorporate into their morning ritual. These principles help you seamlessly flow from "me time" to "go time" in the morning.
First and foremost, get your spirit right first thing in the morning! Depending on your faith and spiritual growth, these may mean different things for you. For me, it means communing with God is the VERY FIRST thing I do every morning. I get on my knees at my prayer bench (aka the old bench for my vanity that I turned into a prayer bench), thank God for waking me up each given morning, and say my daily prayers for my day and essentially anything that is on my heart or mind.
Next, get in the groove! The goal should be to put a smile on your face, so do whatever makes you smile! Dancing makes me happy! I have created my very own "Morning Mood" playlist that I turn on every morning so that I can dance my way through my entire morning ritual as soon as I'm done praying. I dance as I brush my teeth, wash my face, shower, moisturize, do my hair (and sometimes, also makeup), get dressed, and head downstairs to make my morning smoothie!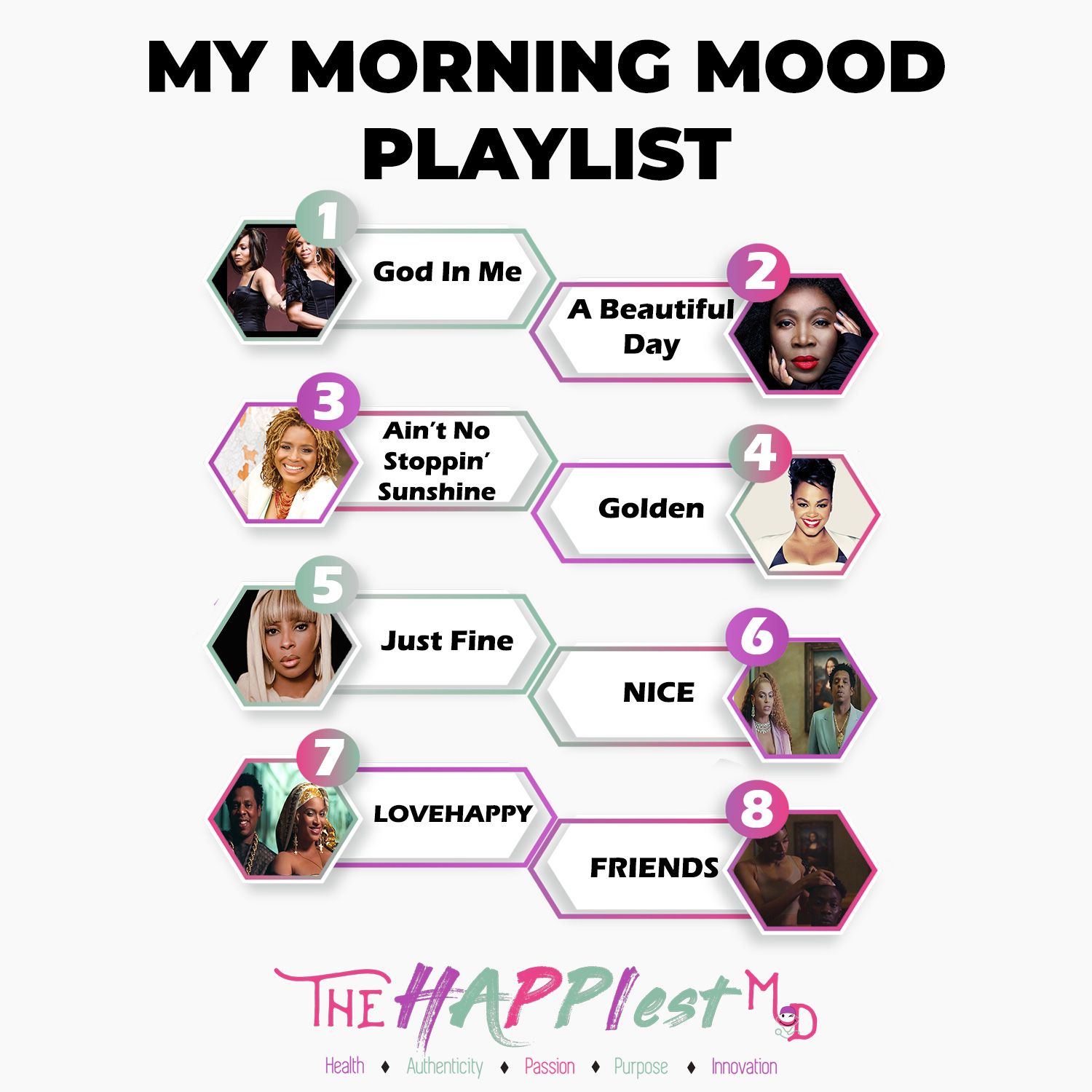 Then, prioritize your health! This means caring for your hygiene and making time for the healthy habits you are building. As I previously mentioned, I pretty much dance my way through my hygiene. I would LOVE to be a person who also works out in the morning, but that hasn't worked out well for me in residency – evening workouts are much more feasible. With regard to healthy habits, I love to water binge first thing in the morning and eat a green superfood smoothie for breakfast every weekday morning.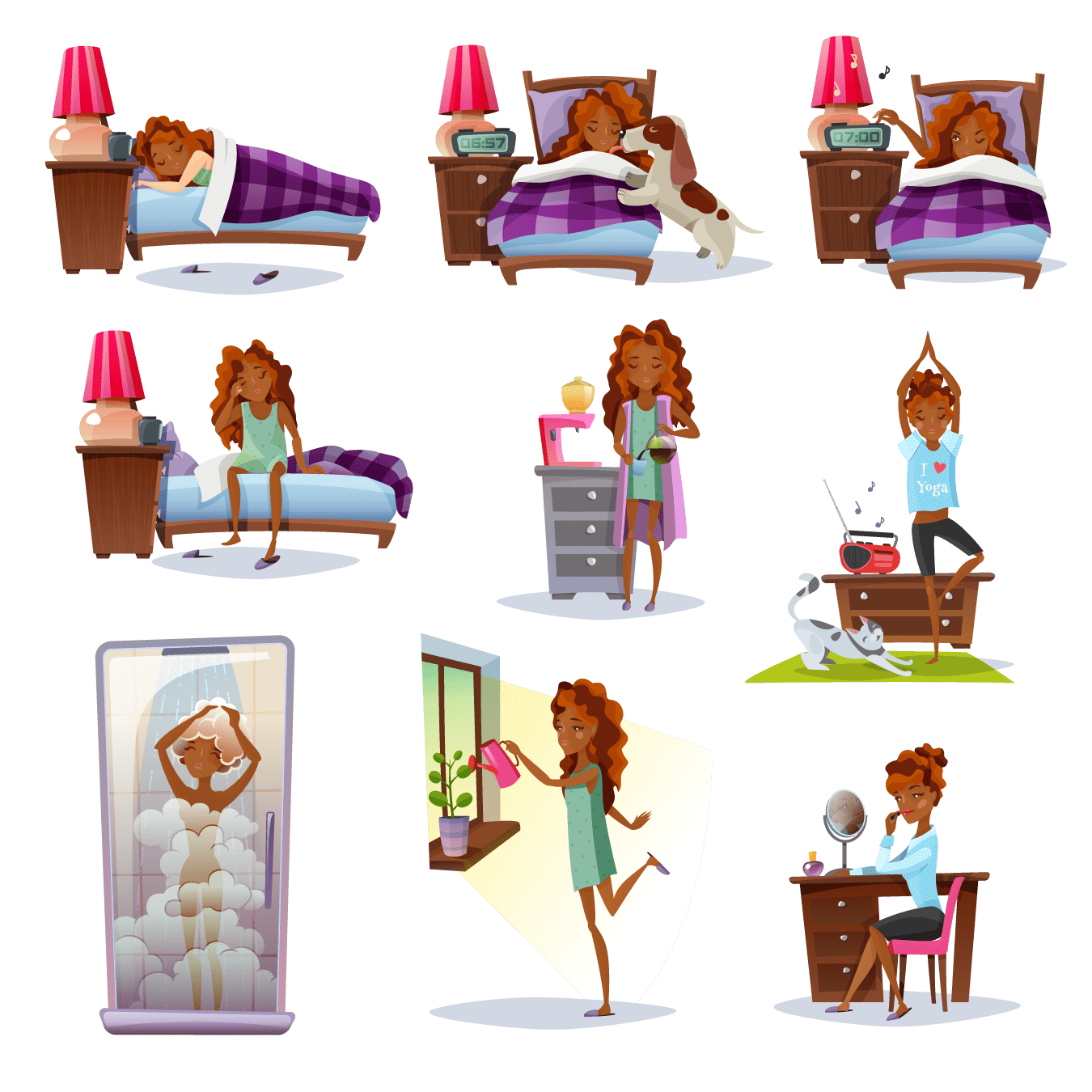 Lastly, jumpstart your day! Do the things that will help you have clarity and peace for moving through the rest of your day. I start my day by reviewing my mission-driven bullet journal (MD BuJo – see link to my blog post on Mission-Driven Bullet Journaling). Also, eat your frog is Brian Tracy's way of saying to tackle your toughest or most important tasks first thing in the morning. Therefore, I end my morning ritual by doing the most impactful tasks I have as a resident doctor – studying, preparing patient charts, and coordinating patient care.
Bedtime Ritual
When formulating your bedtime ritual, ask yourself, "What things help me to prepare to unwind and rest?" Just like I said before with the morning ritual, the steps you take to unwind and prepare for rest will be unique to you. Again, there are some core principles that I believe can help anybody on their way to figuring out their ideal bedtime ritual. These principles take you from most active to least active in order to ease your way into resting.
First, wrap up your day! This should serve as the capstone to your day, so do whatever it is you need to finish off your day. Here, I like to add in The Power Hour (see link to my blog post on The Power Hour). The Power Hour is 5 minutes of gratitude, 25 minutes of life management, and 30 minutes of self-care. During this time, I reflect on my day, respond to messages, update my MD BuJo, and take a walk of some kind to refresh my energy.
Next, prepare for the next day! The best thing to do during this time is whatever you think you need to do to decrease your stress levels when starting the next day. I use this time to review my MD BuJo tasks for the next day, review my calendar of appointments for the next days, pack bags and food for the next day, set alarms, and charge devices.
Then, indulge yourself! This is your final time for self-care in the day, so whatever it is that you want to do for yourself that hasn't been done should fit in here. I like to watch TV and do strength training or do a quick home video workout, then dance my way through my hygiene all over again just like I did that morning! Like I said, dancing makes me happy!
Lastly, calm your mind! Get yourself and your mind ready for bed by any means necessary. This will likely evolve, depending on the day and your stress levels at given periods of time in your life. For example, at one point during my cancer journey, I used to require a prolonged process to get my mind ready for sleep due to insomnia. However, now that my health is back on track, I end my bedtime ritual by unplugging from technology, then praying, reading, meditating, and cuddling with my husband.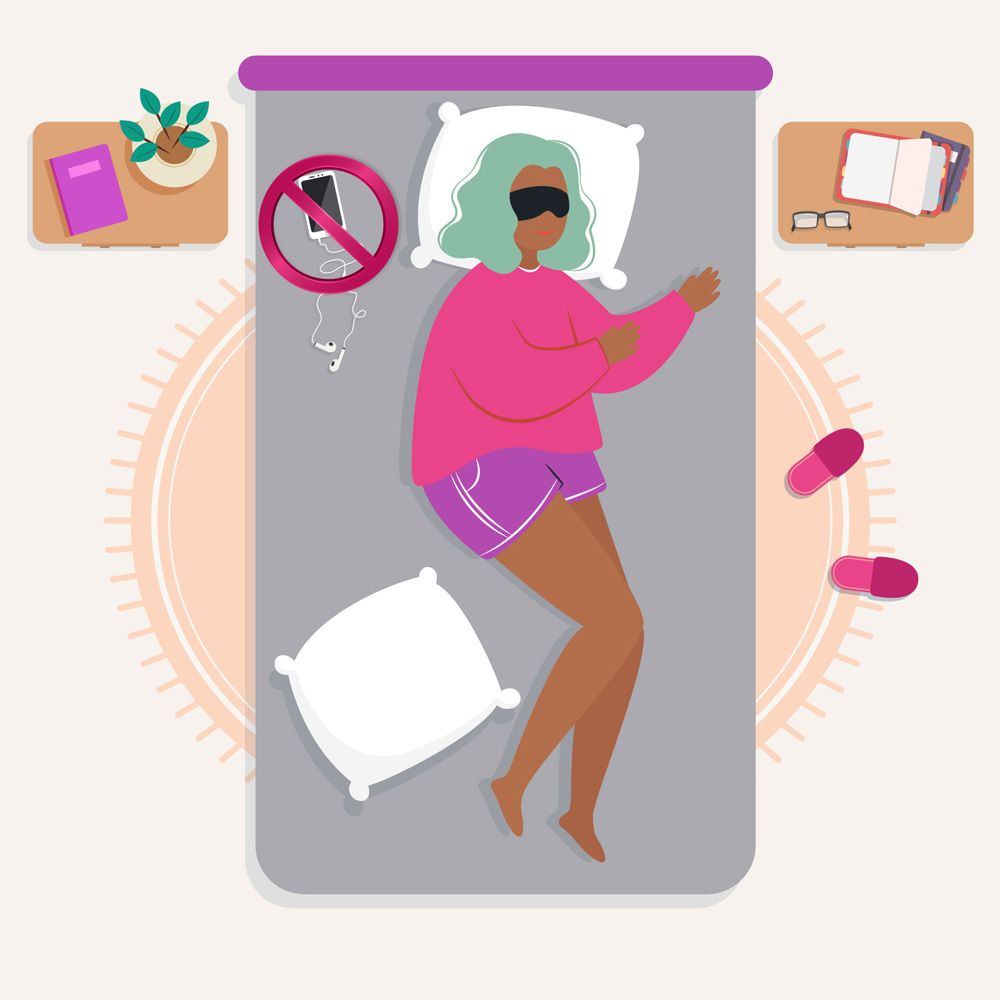 Despite what all the tasks and deadlines coming your way might have you believe, it's YOUR day, and you can truly own each day by beginning and ending each with your own unique set of rituals. Anchor your day and live your HAPPIest life!
With Love and HAPPIness,
The HAPPIest MD
P.S. Here are links to my other related blog posts. Enjoy!