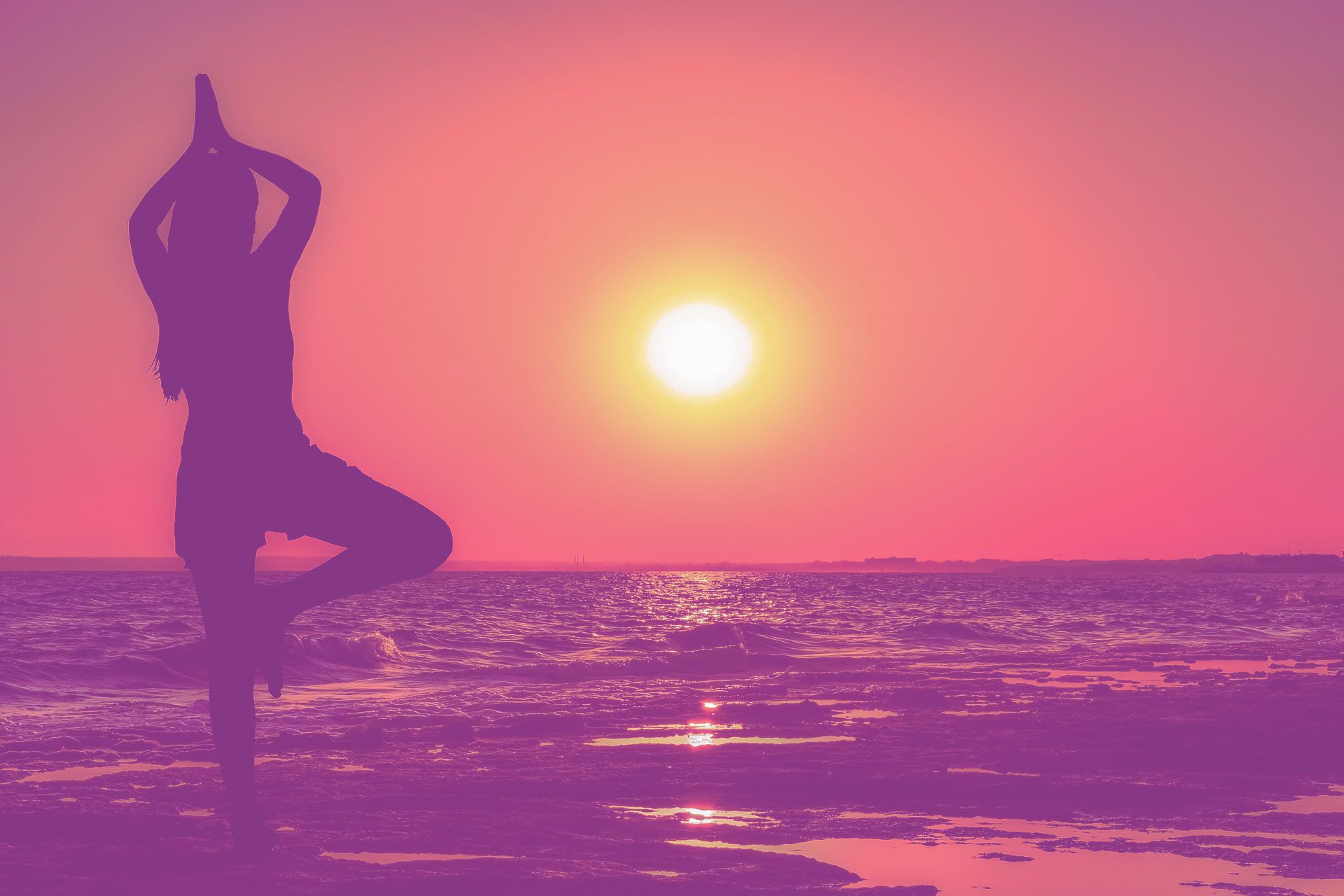 LAUNCH WEEK DAY 3 – Self-Care is the Best Care Part 2: How I Lost Myself and Got Back a Better Version
In yesterday's post, "Launch Week Day 2 – Self-Care is the Best Care Part 1: The Best Lesson of the Worst Year of my Life", I wrote about how I lost myself. I was increasingly placing the tasks of being an MD/MBA student and the obligations I felt to everyone and everything else before my own self-compassion and self-care. I said it once before, and I'll say it again, "I was at the busiest, sickest, most broke, and most physically and emotionally exhausted point of in my entire adult life!" I hit my personal rock bottom, and it was quite frankly depressing and disastrously humbling. How did I bounce back from all of this? Well, THAT, my friend, was the fun part!
I went into survival mode and instituted what I jokingly refer to as my "Girl, Get Yo' Life" 10-step self-rediscovery plan. I may joke, because I enjoy the lighthearted things in life, but make no mistake – this was NOT a game! I felt I had lost myself, and I needed to rediscover not only who I was in that moment but who I wanted to be and what I wanted to value moving forward.
My "Girl, Get Yo' Life" 10-Step Self-Rediscovery Plan
1. Pray
I don't know about you or dare to judge what you do, but I have learned to start everything I do with prayer. My relationship with and faith in God has always been my greatest source of inspiration, strength, and mental relief. When I feel incapable or overwhelmed, I pray to someone and for something stronger than myself. Regardless of what I have going on in my life, I can always find things for which I am grateful, so I also pray to give thanks. There was no way that I was going to start the self-rediscovery process without inviting God to join! I highly recommend starting your journey with a simple prayer to express gratitude for all the things that have gone well for your life and to ask for the discernment of how to improve the other things for the future.
2. Say "No!"
If you don't know by now, if you're not careful, people will let you run yourself into the ground. While this may not always be done intentionally, it is a very real threat to your peace and happiness. I quickly realized that I cannot be everything that everyone wants me to be, and I should not take on every single opportunity that passes my way. I had to learn to spare myself by emphasizing quality over quantity. This meant choosing to focus my energy on the things I valued most or that had the most direct connection to my personal goals. Just like I did, you HAVE to learn to say, "No!", possibly even "Hell No!" if the situation calls for it. This step is crucial because it will create the mental space and free time that you need to accomplish the remainder of the self-discovery process.
3. Schedule "Me" Time
It frustrated me to think about how reliable I was with regard to meeting deadlines and completing tasks assigned to me by others – school, work, research, etc. Why couldn't I be that dedicated to myself and my own personal growth? The trick I discovered was to schedule in "me time" the same way you schedule everything else in life. Make spending time with and on yourself a priority deadline by literally scheduling it in on your calendar and setting an alarm each week. During this time, engage in goal-setting, check your progress, and do what you feel makes you the healthiest version of yourself.
4. Keep A Record
I have learned that when I write things down, they seem to become more real. There's a similar way of thinking behind food logs, bullet journals, and other written plans or metrics. I started using my bullet journal, which I have come to truly love and will share more details about in future posts. However, what's most important is that you choose a method that works for you – bullet journal, traditional journal, physical calendar, digital calendar, sticky notes, apps, or any combination of the above. Once you have your method of record keeping, the next steps are all about deciding where to focus your energy. Keep track of goals and progress, possibly also including your feelings and attitudes along the way. Your method, frequency, and style of keeping track are completely up to you!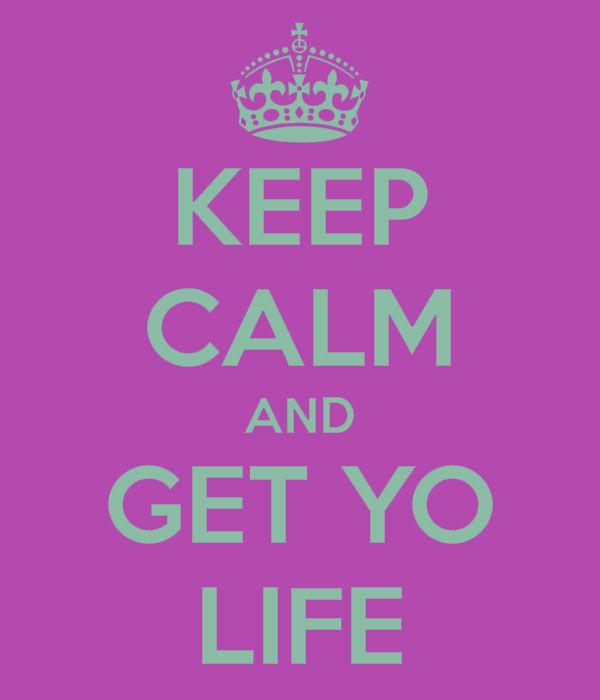 5. Go Back to the Basics
When things are getting out of whack in my life, it helps to go back to the basics. When I take time to reflect on it, I can always point to tried and true people or things that consistently bring me joy. For me, this meant spending most of my free time, when I wasn't filling it with much needed "me time", with family and a few good friends who know me well and always help me feel more like myself. It also meant once again immersing myself in the field of Medicine, because my patients and colleagues have always provided me with great inspiration. I recommend finding those basics of life in which you can find stability, but be careful to avoid becoming complacent or getting yourself back into negative situations.
6. Assess Your Health
It didn't take long for me to correlate how well I treated my body with how good I felt or how successful I was. This correlation applied across the board in all aspects of my life. Of course, as a doctor in training, I knew this in theory, but it was even more compelling to see it manifested in my own daily life. Take an assessment of your health. What is your current diet, and how can it be improved to optimize nutrition? What is your activity level, and how can you increase your daily exercise? How is your mental health, and what kind of support do you need? What medical issues, if any, do you have, and are they being properly addressed? Don't hesitate to see a health care provider to help with answering these questions and finding solutions.
7. Define Your Self-Care
I learned to stop trying to force self-care into my routine and instead focused on how to make it more fun and uplifting for me. In doing so, my self-care routine became more about what I want to do for myself to stay healthy and happy and less about checking off boxes. To get creative, I read articles and watched YouTube videos to see how different people incorporated different aspects of self-care into their lives. While self-care should include the foundations of making sure that you are healthy (i.e., sleep, mental health, nutrition, diet, and hygiene), it is also important to incorporate things that are just for you and your enjoyment (e.g., writing, playing a game, visiting friends, favorite TV shows, going to the spa, etc.). Make self-care your own, because that's what it's all about at the end of the day!
8. Transform Your Lifestyle
Now, HERE's the REALLY fun part! After taking an assessment of everything that was less than ideal with my health and doing my self-care research, I began implementing the changes. I found it important to take baby steps to prevent getting overwhelmed. I recommend starting with something that you're most excited about or motivated to change because this natural desire will create the momentum that you'll need to keep you going and begin pushing through more difficult goals. Hang in there! You'll begin to see yourself transform, and it will be worth it!
9. Enlist Support
In hindsight, I probably should have enlisted support sooner, but I was focused on being independent and prioritizing self-care, which naturally meant that I spent a great deal of time by myself. Time alone can be very helpful and enlightening, but I have come to believe that it has to be balanced by time with others. While you do not have to tell everyone about every struggle you face or every detail of the journey that lies ahead, try to find a few people who you trust and find uplifting to support your self-rediscovery journey. These people can also help keep you accountable to the goals you've set. Some may even want to join you for a journey of their own!
10. Repeat as Needed
I'm not perfect, and I never intend to be, but I do believe that self-development is a never-ending journey. There's still plenty of progress that I hope to make, and there are even more things that I have not yet discovered or fully understood. Nevertheless, one thing is certain – I am a MUCH better version of myself than I was before. Keep in mind that the process of self-rediscovery is iterative, so you may have to re-visit this or a similar plan multiple times throughout life. Let your journey take you wherever it may.
I've been on this path for over two years now, and I am beyond thrilled with my personal growth. The goal is to keep making progress as time progresses. Do you consistently feel like you're growing and find that you like yourself and your life more now than before? If not, then, GIRL (or guy), get yo' life!
With Self-Love and HAPPIness
The HAPPIest MD
P.S. Tune in later for the next Launch Week post, featuring an Authenticity principle post, "From the Projects to the Ivy League: How I Learned to Apply the Best of All My Worlds".